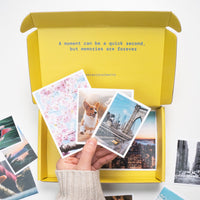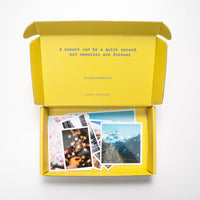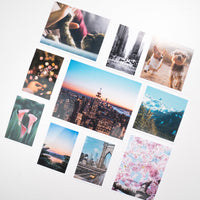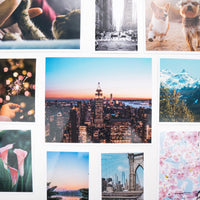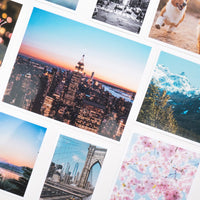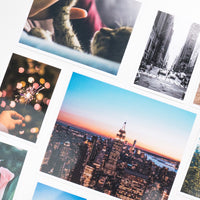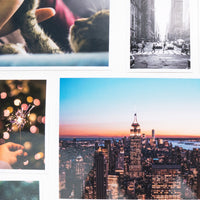 Personalized Instant Styled Photo Prints
Description
1. Type in your email here (case-sensitive):  
We will send you an email to collect your digital photo(s) after your order has been placed.

2. Orientation of your photo(s): 
Please indicate if there are any special requests regarding picture orientation and we will adjust accordingly - vertical (portrait) or horizontal (landscape).
If there are no indicated preferences, we will print them according to the natural orientation of your photos.

3. If you have any other questions, please contact us via our Contact Us form and we'll get back to you ASAP.

4. To protect your privacy, all pictures will be deleted when the order has been delivered.

Specs:

Sizes:
- Mini (2 x 3 inches)
- Small (3 x 3 inches)
- Medium (3 x 4 inches)
- Large (4 x 6 inches)


Your order is packaged with our exclusive and sturdy custom-made box to prevent dents or damages.

Please note:

We currently DO NOT print explicit photos (sexual or hateful).
Thank you for understanding.
Inspirations
• Handful of memories:
Collect digital photos that mean a lot to you and turn them into a handful of physical instant photo prints.

• Different sizing:
We came out with 4 different sizes from classic 2x3 inches prints to large 4x6 inches for your personal preferences.

• Instant styled photo prints:
Your photos will be printed into evenly spaced white borders to make your memories look unique and special.
Shipping
• Orders will be shipped within 24 hours.