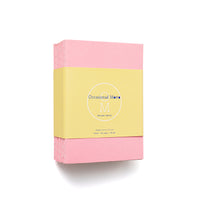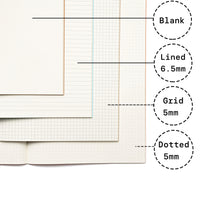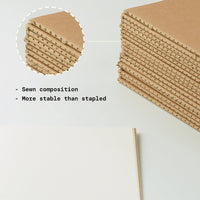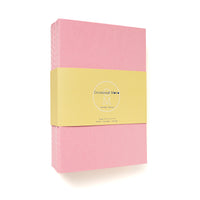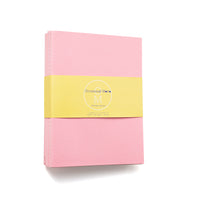 Set of 10 Pink Cover Sewn Binding Notebooks
Description
Specs:
30 sheets / 60 pages per notebook
Paper thickness: 80gsm
Notebook cover thickness: 260gsm 
Layouts & Spacing:
Blank
Lined: 6.5mm
Dotted: 5mm
Squared: 5mm
Inspirations
• Practical, useful, and portable: Notebooks are staple items, we've designed our notebooks to be practically useful and extremely portable.

• Quality sewn compositions: Our sewn composition notebooks are made to last. The inner pages lay flat when they are sitting on any flat surface.

• Beautiful variety: We offer an abundant selection of cover colors, sizes, and layouts to meet all your needs.
Material
• Eco-friendly cover and inner pages
Shipping
• Orders will be shipped within 24 hours.