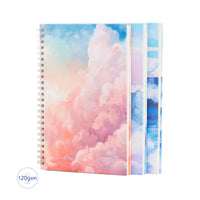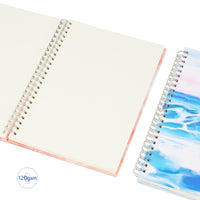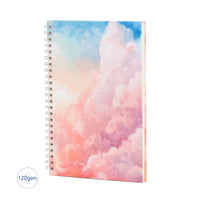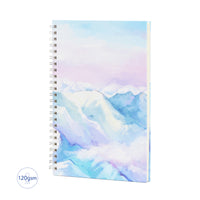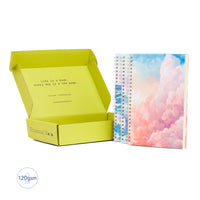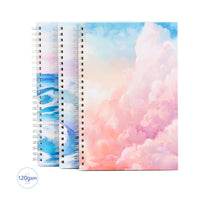 Set of 3 Hardcover Serenity Scenes Spiral Notebooks With 120gsm Ink-proof Pages
Inspirations
• Nature inspires tranquility: With each brushstroke, the mountains exude strength, the clouds echo freedom, and the oceans resonate depth. Every cover is a journey through nature's most serene landscapes, painted in the ethereal hues of watercolors.

• Harmony in Hues: Pink, the gentle embrace of dawn's first light; blue, the profound depth of tranquil seas and boundless skies; and white, the pure canvas of untouched snow and clouds adrift. Together, these colors intertwine in a dance of serenity and balance, echoing nature's innate ability to blend contrasts into beauty.

• Built to Last: The robust hardcovers shield the contents within, crafted from sustainable materials. Inside, the 120gsm pages are tailored to endure the strokes of gel pens, regular pens, fountain pens, and highlighters without compromise.
Material
Hardcover cardboard, Sustainable paper, Ink proof page
Shipping
• Orders will be shipped within 24 hours.