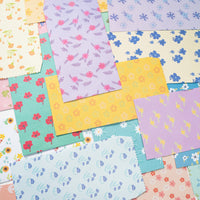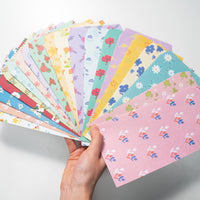 Set of 20 Floral Designs Eco-friendly Paper Envelopes
Description
Specs:
• Size: 4x7 inches
• Material: Sustainable Woodfree Paper
• Quantity: 20 designs in each collection
• Collection theme: Floral Patterns
Inspirations
• Our selection process: We consistently put out new patterns and designs to our envelope collections. At the same time, we try and use different materials during the production process to decide our final products.
Material
• Sustainable material and packaging: Our paper envelopes are made of certified eco-friendly paper and each order will be packed within our stylish paper box.
Shipping
• Orders will be shipped within 24 hours.